Clamp Mount with Combination Lock
$39.95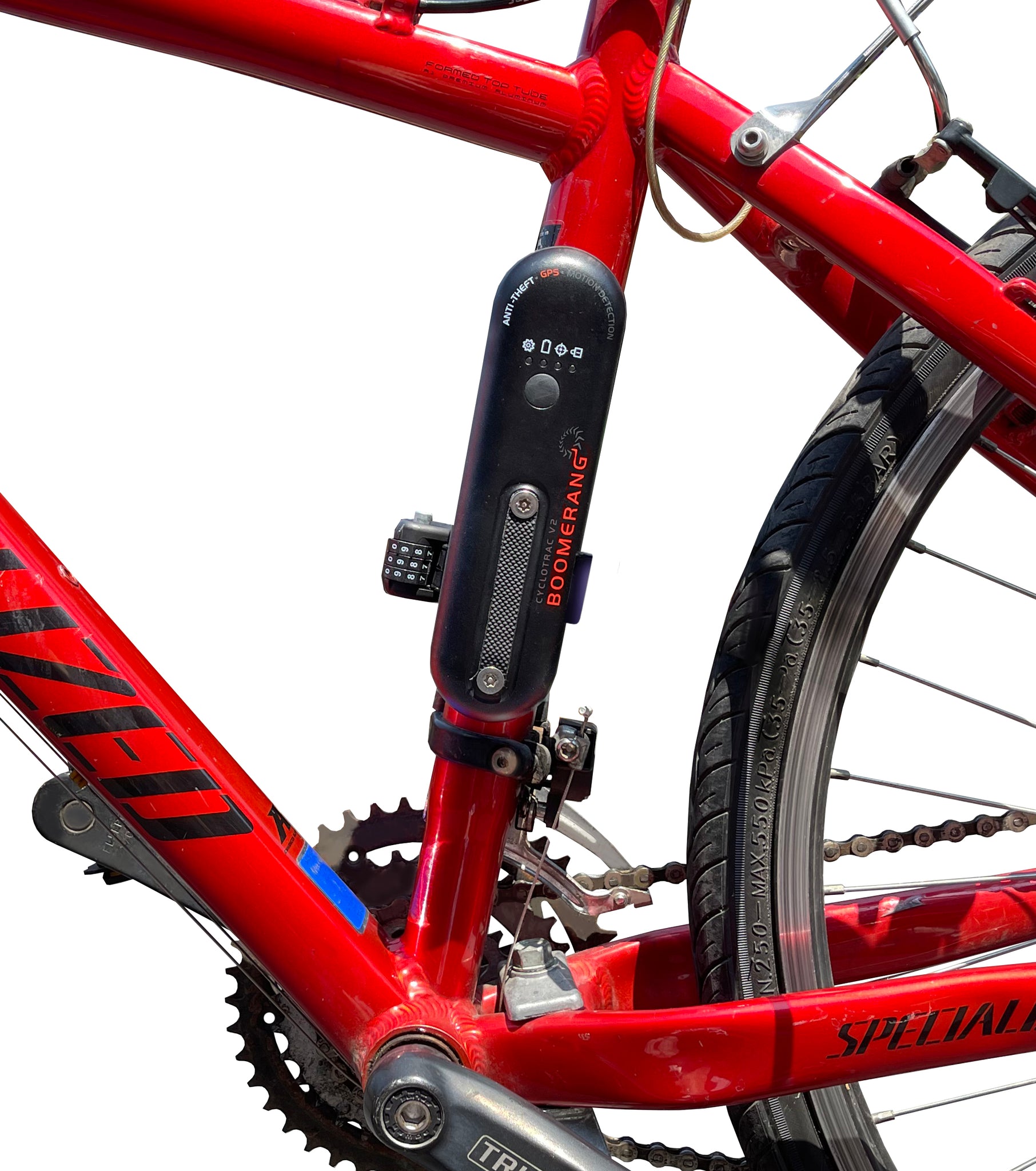 Secure Quick Mount
Compatible with all Boomerang CycloTracs (sold separately).
The Cyclotrac Clamp Mount is designed for a secure, temporary mount while the bike is on a car rack, parked or in storage.  It allows the bike owner to have a secure bike when stopping for coffee or running into the grocery store.
Your Boomerang CycloTrac mounts to the clamp with included tamper proof screws. Add and remove the clamp to your bike with the combination lock built into the clamp.
In the Box
1x Clamp mount
2x Tamper proof screws to attach your Boomerang to the mount
1x Screwdriver bit for tamper proof screw
How to Use